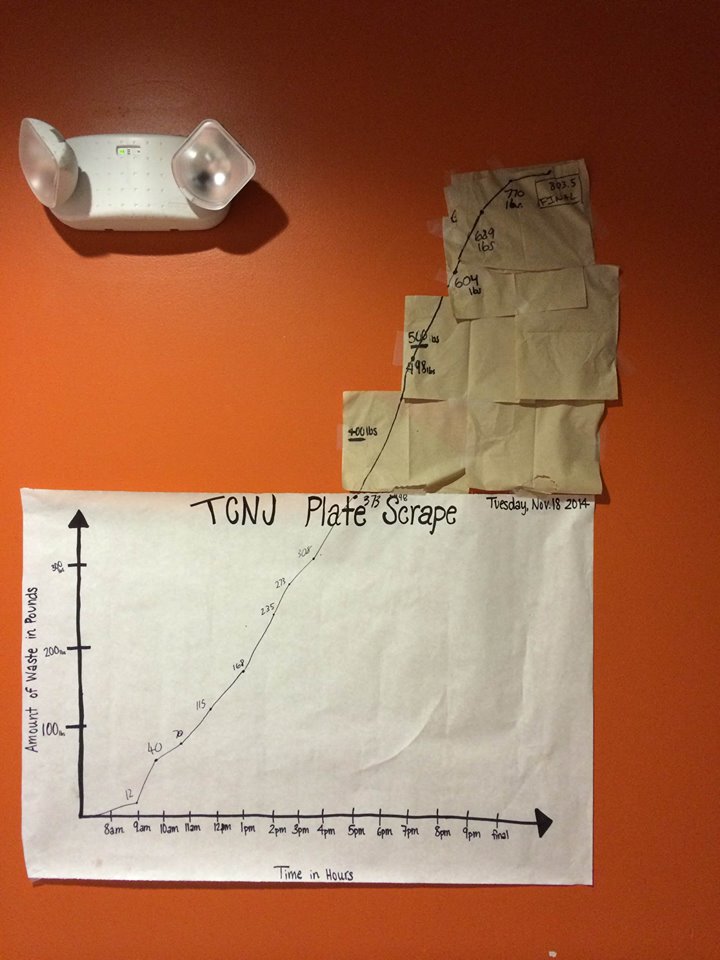 Bonner Scholars and Bonner Volunteers collected more than 800lb of wasted food at Eickhoff dining hall in one day, from 7:30am-9pm.
The Bonner Institute teamed up with Sodexo to conduct a series of plate scrapes in Eickhoff dining hall as part of a larger food audit to measure compostable post-consumer waste. Currently, all of that leftover waste gets hauled away to landfills, releasing methane, and contributing to global warming. The College could potentially revise its waste disposal contract to have it composted, but that policy change cannot happen without this critical data!
Bonner Scholars and Volunteers will be collecting food waste again on Thursday, November 20th, from 7:30am-9pm again.