Established in 2010, the TCNJ Campus Garden is project of PC3 and the Bonner Institute for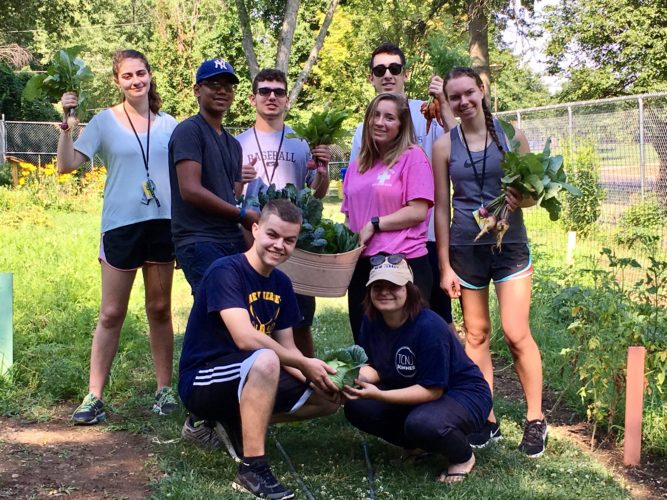 Civic and Community Engagement at TCNJ. It was initiated by students, staff, and faculty who wanted a place on campus to grow food for community members, to teach about growing fruits and vegetables, and to provide an outdoor space for campus community engagement. In its first three years, it produced fresh produce for the Trenton Area Soup Kitchen, provided hundreds of hours of work for Bonner Scholars, volunteers, and TCNJ community engaged learning projects, and gave students, staff, faculty and community members an opportunity to participate in growing food locally.
In 2013, the garden was relocated to its current site, on the south edge of campus. With help from PC3 a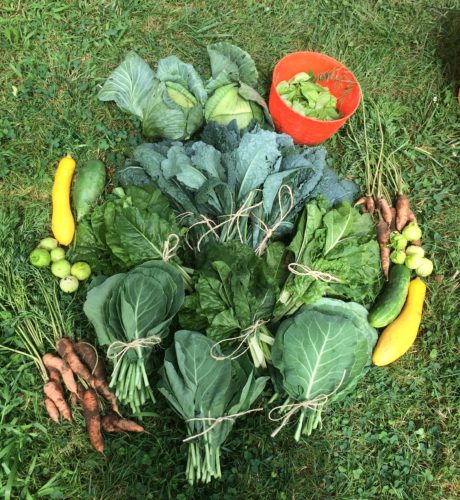 nd Buildings and Grounds staff, an eight-foot fence was installed, the soil was tilled, and water access has been provided. During Fall 2013, we planted our first crops of cool weather plants, and more than 100 students have already contributed to the garden's success. During the 2014 growing season, we grew and donated nearly 850 pounds of fresh produce to Mercer Street Friends Food Bank, including zucchini, eggplant, sweet and hot peppers, leeks, carrots, cucumbers, kale, tomatoes, tomatillos, bok choy, radishes, turnips, rutabagas, potatoes, peas, winter squash, green beans, okra, collards, carrots, and a few other vegetables. During the 2015 season, we established a social area at the garden site for classes to meet, organizations to gather, and events to take place. In 2017 we installed our compost system which is where we will be putting materials in order to produce compost and nourish our soil. Information on our compost system can be found here.
The garden is regularly maintained by the Bonner Scholars Environmental Team and a team of student, faculty, and staff volunteers. To volunteer, or if you have any questions, please contact Amy Loprinzi at loprinzi@tcnj.edu.
Check out this snapshot with some of our 2018 summer and fall harvest highlights. Follow us on Instagram @tcnj.bonner.garden for harvest updates and to stay up-to-date on all things garden!